Siglufjörður Pupils Out looking for Returning Godwits.
We went Godwit-watching on the 13th of May which was one of few good days this spring. It was a nice sunny day and not so cold. We saw some godwits, but no one was ringed. This spring is one of 10 coldest springs in 100 years in Iceland. And the weatherforecast is not good now for the next days, 1 -4 degrees/Celcius. These six kids, Mikael Daði, Sverrir, Jón Einar, Díana, Steinunn og Viktoría who are in the project this year have already adopted a godwit and are hoping for seeing their bird this spring.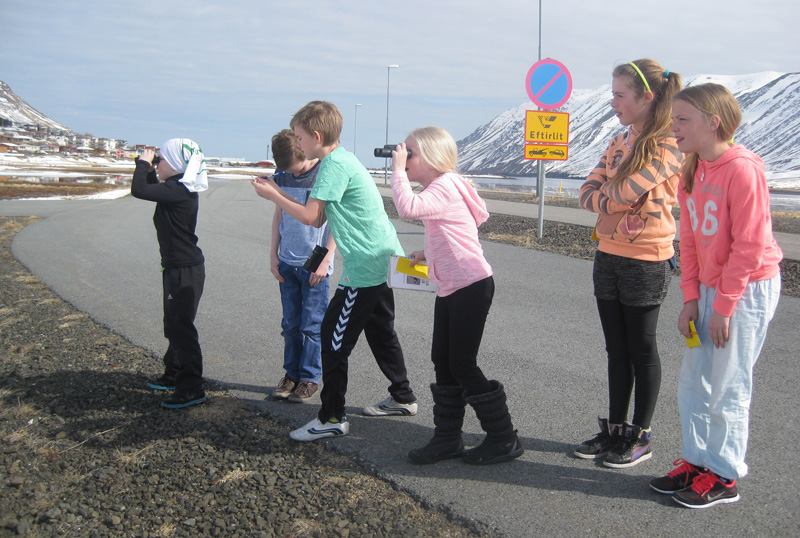 Siglufjörður students searching for the first godwits of summer.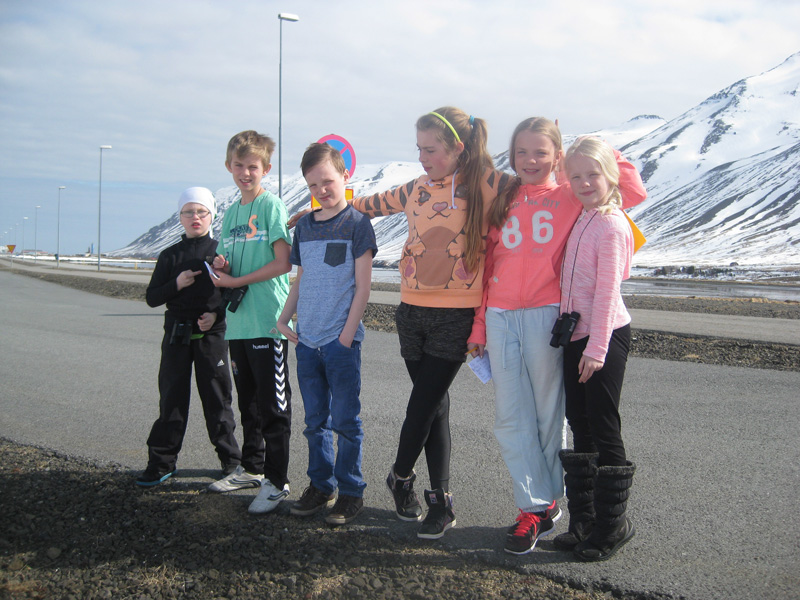 The Siglufjörður Godwit Squad!.