17th October 2008
Yet another chick ringed in July spotted in Southern England!
The chicks ringed in Iceland by the team led by Pete Potts in July continue to turn up across Ireland and Britain. This time Orange Red White Red flag ringed as a chick on the 16th July at Minnaholt, Fljot (junction roads 82 and 76), west of Siglufjordur in northern Iceland has been seen in Hampshire, southern England since the 8th September. On the 13th October Nick Humphrys, a member of the godwit team, managed to get a photo of it as it fed in Portsmouth Harbour.
Pete Potts reckons that eight of the 56 July chicks have now been resighted.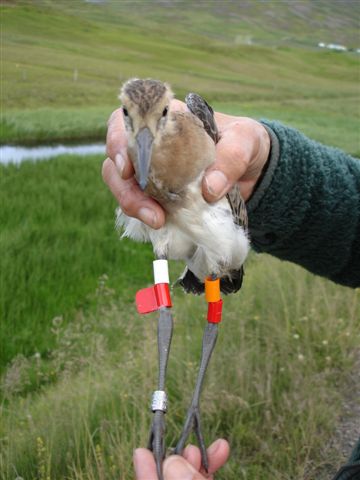 Orange Red White Red flag as a chick at Minnaholt, Fljot (junction roads 82 and 76), west of Siglufjarðar in northern Iceland on the 13th July. (photo © Ruth Croger)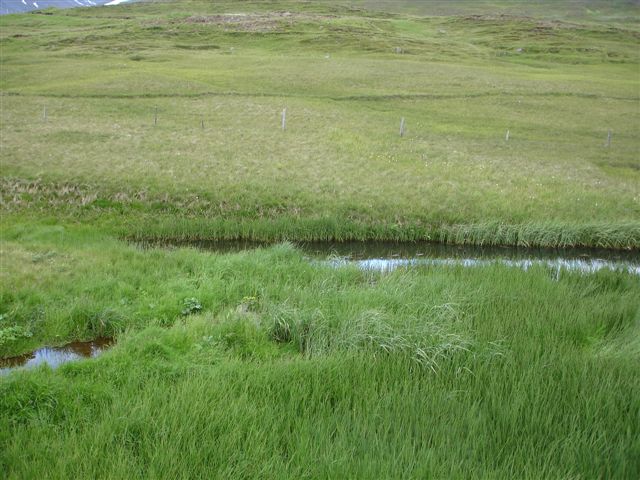 This is where Orange Red White Red flag was hatched. Black-tailed Godwits like to nest in long grass and vegetation where they can hide their nest. This also makes it very difficult for the godwit ringing team to find the chicks!. (photo © Ruth Croger)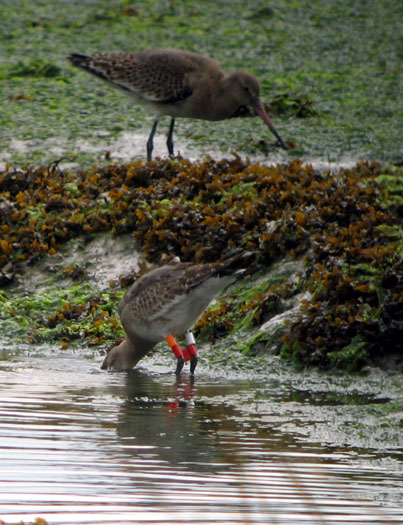 Orange Red White Red flag using its long beak to dig out a worm deep in the mud of Portsmouth Harbour. (photo ©Nick Humphrys)
Click here for Godwit News Archive