6th March 2009
Polar Bear Gull and lots of Godwits.
This morning Peter and Jim Wilson traveled to Baltimore in west Cork to see a rare gull called an Ivory Gull which had been present all week. They saw the gull which is more at home robbing scraps from a Polar Bears dinner than looking for fish scraps in Baltimore harbour. On the way home they went looking for colour ringed godwits. In all they counted over 900 Black-tailed Godwits and managed to read colour combinations on four godwits. The class will send the sightings on to Sigga Beta in Iceland and we will have to wait and see where these birds have been. They recognised one bird straight away - Red Orange Double Stripe. This was the first godwit to be colour ringed in Ireland as part of Operation Godwit/Project Jadrakan. It was ringed less than 3 km from where it was seen today on the 18th November 2002 and looked in good condition and moulting into summer plumage. Lets hope the pupils in Siglufjordur see it this summer!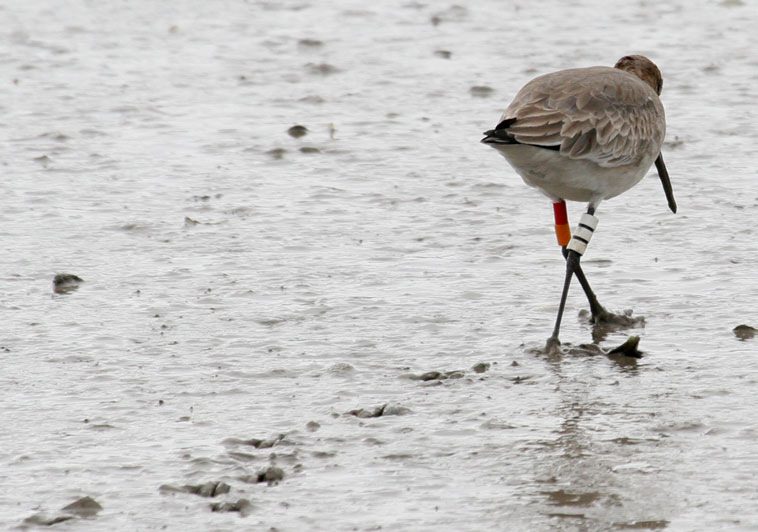 Still going strong! - Red Orange Double Stripe at Glounthaune, Cork Harbour today, less than 3 km from where it was ringed in 2002. (photo © Peter Wilson)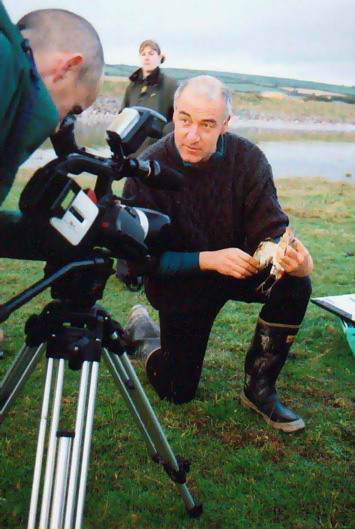 Pete Potts poses for the camera with Red Orange Double Stripe before its release in 2002.
(photo © Ruth Croger?)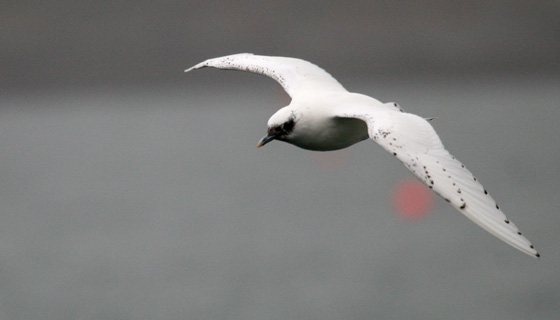 Definitely not a godwit! The Ivory Gull at Baltimore Harbour this morning. A very rare arctic visitor to our shores.
(photo © Peter Wilson)